How to make the most out of your Outdoor space
The key to decorating your external space is to establish exactly what you want in the space and what furniture will best suit your needs. For example, you might choose modular furniture, that can be changed and altered as you require it.
You may also want to try to find tables and shelving that can maximise the amount of space available in the patio.
Get in touch with the team at Designer Outdoor Spaces and we will work with you to perfect your outdoor area!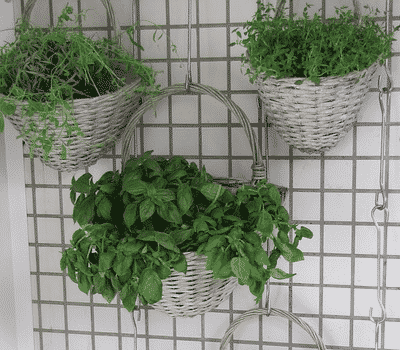 Vertical Gardens
As previously mentioned here on our blog, If you want to get the most out of a small space, then a vertical garden could be the best option. Not only does this give you more opportunity to display your favourite plants, but it can also add volume to your patio.
If you are a bit tight for space, then you might consider choosing larger pots for your plants to cover your patio from Designer Outdoor Spaces.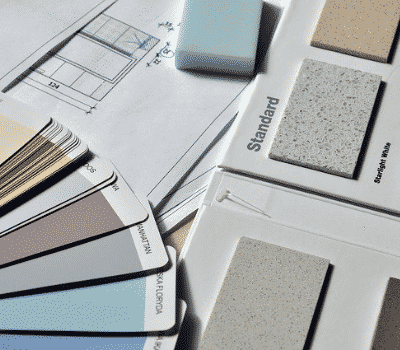 Choose The Right Colours
You might be tempted to decorate all of your patio with a number of different colours, but we would recommend sticking to a minimalist pallet.
The smaller the number of colours that you use, the larger your space will appear. Not to mention the options you will have for decor!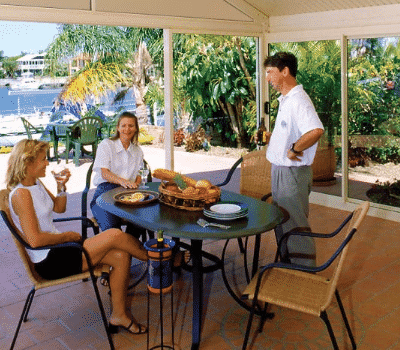 Be Minimalistic
Although you should try to add volume with plants, it is important not to clutter your space constructed by Designer Outdoor Spaces with a large amount of pots and furniture.
Instead, try to keep your outdoor living space as simple and clean as possible.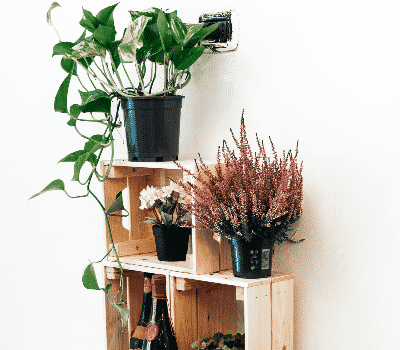 Use Feature Pots
One of our favourite ways to make your patio seem as though it is much larger than in reality is to use feature pots to draw the eye towards a particular area of the patio.
This can be done with bright colours or with decorated and textured pots.
When you need help with designing a feature for your patios on the Central Coast, then speak to the experts at Designer Outdoor Spaces.
To reach out to us today, simply contact us through our enquiry form or call us on 0423 255 881 now.